Catherine Scott
Originally from Florida, Catherine (Cat) aspired to follow her mom's footsteps and become a software engineer. She started her journey in tech on the inside sales team at Medallia, an enterprise SaaS platform that measures customer experience in Palo Alto. She later joined Opendoor in operations where she oversaw the acquisition of ~2.5k homes. With that expertise, she moved to a Program Management role where she built metrics and performance managed 26 Title and Escrow partners across 18 markets. Cat enjoyed partnering with the engineering team and building tools that simplify and/or automate tasks. Cat is excited to bring her problem-solving skills and operational knowledge to a full-stack development position after Hackbright.
LinkedIn: https://www.linkedin.com/in/catherinecscott
Hackbright Project: A Home Your Own
A full-stack web app to help users identify cities where they can afford to live. Users view city results based on median home prices and other curated data compiled from Redfin and Zillow. Locations render to a map via Mapbox and flow to information pages which include 10 years of historical home prices presented in Chart.JS and next-steps on how to find a home of their own through custom- stylized links.
Technology Stack:
Python, JavaScript, PostgreSQL, SQLAlchemy, Excel, Flask, Jinja, Chart.JS, HTML, CSS, Bootstrap
APIs Used:
Mapbox
https://github.com/ccsinsf/a-home-your-own
About Catherine Scott
C.S. or Related Experience Prior to Hackbright:
Cat started her career in inside sales for Medallia (SaaS) where she was #1 on a global team for prospecting, generating leads, and converting them to closed/won clients billing multi-millions. To diversify her skillset, Cat joined to Opendoor, where she led purchase transactions of >2,400 homes across 5 major US cities. Cat also product-managed wire transfer automation. Most recently, she launched and managed 26 operations partners in 18 markets consisting of >500 individuals.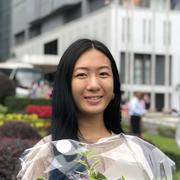 Christina Ling
Christina moved to Hong Kong from the US after high school and graduated in 2018 with a Bachelor of Laws from the Chinese University of Hong Kong. She developed an interest in the tech world after studying privacy law and how technology impacts the legal field. Her curiosity led her to work for a tech startup and a legal nonprofit that leverages court technology to enable access to justice for migrant workers. After these experiences, Christina was inspired by the creative freedom and social impact of technology. She immersed herself in learning web development after graduating and returned to the US to cultivate her programming skills. She's a creative problem-solver at heart and looks forward to a full-stack software engineering role.
LinkedIn: https://www.linkedin.com/in/christinaling
Hackbright Project: Eventify
Eventify gives users a convenient way to search for music events based on their favorite Spotify artists. Users log in with their Spotify account to view their top 40 artists. They can search for music events using the Eventbrite API for all of their artists at the push of a button. Users also have the option to search for a wider pool of events with recommended event search, which generates event recommendations based on related Spotify artists. Eventify also has social features on the Explore page, which displays other users and their top 40 Spotify artists. Users can click on other users to view their Spotify profiles and follow their Spotify accounts.
Technology Stack:
Python, Flask, Jinja, PostgreSQL, SQLAlchemy, JavaScript, jQuery, AJAX, HTML, CSS, Bootstrap
APIs Used:
Spotify API, Eventbrite API
https://github.com/cckl/Eventify
About Christina Ling
C.S. or Related Experience Prior to Hackbright:
Christina learned the basics of HTML/CSS building custom Tumblr themes in the late 2000s. Prior to Hackbright, she self-taught programming in JS and Python using resources such as FreeCodeCamp, Udacity (Intro to JavaScript, Intro to Backend, and Intro to Python), and Khan Academy. While interning for a nonprofit in late 2018, she sharpened her frontend skills in working daily with Hubspot CMS, using HTML, CSS, HubL, and jQuery to design and add interactivity to the organization's website.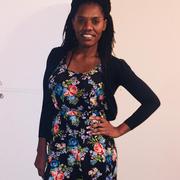 Claire Muwanguzi
Claire holds a master's degree in computer science, a data science certificate and prior to Hackbright worked as a data analyst where she built internal tools for businesses, automated tasks, data modeling, extracted insights from complex and made recommendations that improved work processes. She's eager to step into a role where she can continue to drive impact on business by building scalable products.
LinkedIn: https://www.linkedin.com/in/claire-muw
Hackbright Project: Home Value
A web app that uses machine learning to estimate the value of a user's home, in a chosen location given the home features.
Technology Stack:
Python, Pandas, NumPy, Seaborn, matplotlib, Sci-kit Learn, SqlAlchamey, PostgreSQL, Flask, JavaScript, JQuery, Jinja, Bootstrap, CSS, chartJs, Lightsail, Nginx
About Claire Muwanguzi
C.S. or Related Experience Prior to Hackbright:
Python, SQL, BASH, R, JavaScript, Tableau, Advanced Excel, AJax, Json, Pandas, Sci-Kit Learn, NumPy, Nginx, Ajile, Django, Flask, CSS, HTML5