Is There a Best Type of Resume?
When it comes to job hunting, resumes are crucial, but what's the purpose, power, and function of this crucial snapshot of you as a professional? Which begs the question, how can you create your best resume? Well, one of the best sources to reference when creating your resume is the Outcomes team from your education institution. At Hackbright, we have recruiters and talent acquisition professionals to help students create and optimize their resumes and help make sure they are seen by the right people.
A Note on Outcomes and Career Support
Hackbright's Outcomes team is made up of recruiters who are busy finding job resources for students. Our recruiters have experience on both sides of the employment process, and we are here to support students and alumni in their careers. We've written job descriptions, networked extensively, and seen our fair share of resumes. We know what will make your Python resume stick out from the rest. That being said, it's still up to students to apply for positions they are interested in, network, and make the most of their polished resume.
What Should Your Resume Look Like?
Resume formatting may differ due to your resume's purpose and the step of the recruiting process you're on. However, knowing about the different resumes you could put together can help you make the best decision. With that in mind, let's dive into resume formats and types.
The Formats
The Simple-Text Format Resume
One of the best resume formats to hit an online applicant tracking system (ATS) is the tried and true simple-text resume. This is because positions you apply for online have software designed to receive high volumes of resumes, and simple text can be handled correctly by this software without any hang ups or glitches.
If your resume was not created with a simple-text formatting software (Word, Google Docs, etc.) it can run the risk of being held up in the ATS. And if your resume is not getting into the recruiter software correctly, it might not be seen or it might be seen later than other resumes.
How Do You Make Sure Your Resume Gets Seen?
The simplest tip is to generate your resume with a well-known, trusted resource. Several online platforms or design-heavy sites exist to support your resume building experience, but they may add additional design layers that can potentially destroy the success of the resume when the ATS does not know how to receive and parse the information.
To make sure your resume gets seen, be okay with a slightly less attractive resume for online applications. That is not to say that some of the simpler formats do not have aesthetic benefits. They definitely do. Ultimately, you want your resume moving forward in the recruiting process when applying online. Keep it simple when dealing with an ATS.
The Looker (Aesthetically Pleasing Resume)
Now, there definitely is a time and place for the aesthetically pleasing resume with graphics. When you attend a job fair or an in-person interview, you will want to stand out from the crowd. A great way to do that is to have a more aesthetically pleasing resume.
What Should Be Included on an Aesthetically Pleasing Resume?
Resumes should be short, but you can include small graphics, colorful line breaks, and even a telling screenshot from a portfolio project. These are helpful in adding color and visual appeal to your in-person, printed resume.
What Is the Purpose of the Aesthetic Resume?
Remember, the purpose of this specific resume is slightly different from the simple-text resume you apply with. The resume you applied with is supposed to get you an initial invitation. The printed, aesthetic resume is supposed to show the depth of your work and knowledge and ensure that a conversation has a good chance of continuing; this resume serves as a conversation piece and helps the interest that has already started with the employer continue to grow. This is especially true when there is a design component to the position you are interviewing for.
The Types of Resumes
Now that we have discussed the different resume formats and their purposes, it's important we review resume types. The resume is your personal snapshot and there are multiple groups, organizations, and individuals who teach different resume formats. We will discuss the main three recognized and used by recruiters and talent acquisition professionals.
These types are:
Chronological resumes
Functional resumes
Aesthetic resumes
Each of these resumes are intended to move you forward in the process, but some of these resume types should be utilized more than the others at different points in the process, if utilized at all. You certainly do not always need to have three formats of resumes available.
Chronological Resumes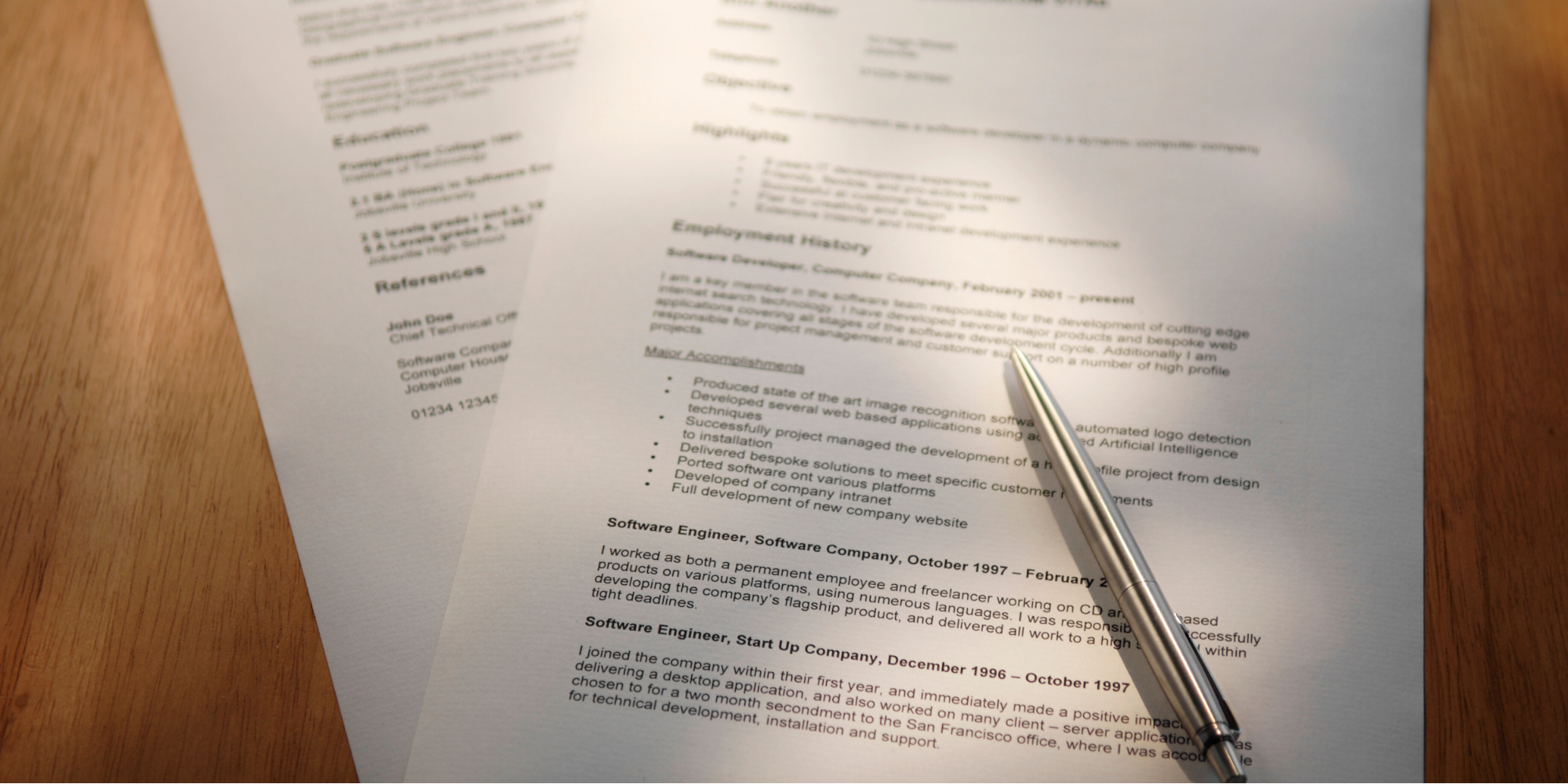 This type of formatting has been (and continues to be) a standard in resume writing. A quick example of what this looks like can actually be seen with how your LinkedIn profile is organized with the most recent work experience at the top and other jobs you've held underneath. Chronological resumes paint a clear picture of your career trajectory, show recruiters your path of promotions, and other job movement over the course of time.
Tips for Creating a Chronological Resume
We like to note that if you have a particularly long career history, we recommend including the most recent 5-10 years of experience then omitting or drastically editing the older experience to make room for elements like your tech stack or relevant projects. We also recommend making your chronological resume easily skimmable by avoiding redundant or excessive information.
Functional Resumes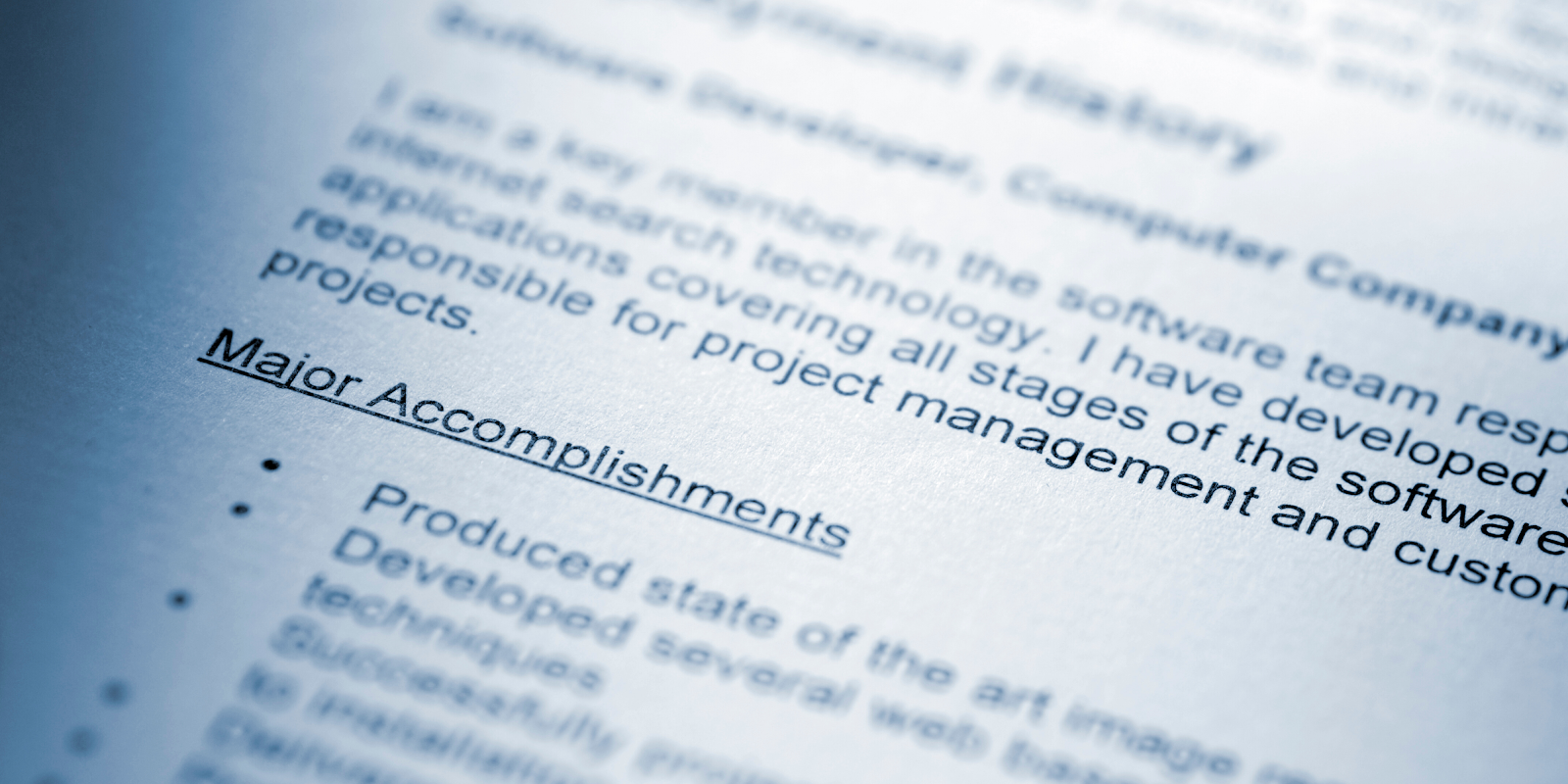 These resumes are organized a bit differently than the typical chronological resume. Functional resumes tend to group a professional's experience into sections without dates attached and most functional resumes end with a quick synopsis of company names and positions held.
These can work for people who have extensive experience in different career paths, but we don't typically recommend them unless you're going after a more senior or leadership role.
One of the biggest issues we have noticed with a functional resume is that it can be a bit confusing for recruiters who are used to a timeline. So while it is nice to have a solid list of highlighted skills and attributes, it's typically best to outline where you obtained those skills.
This format may make the most sense for you if you have an extremely diverse range of work experiences that cannot be translated into a chronological resume.
Aesthetic Resumes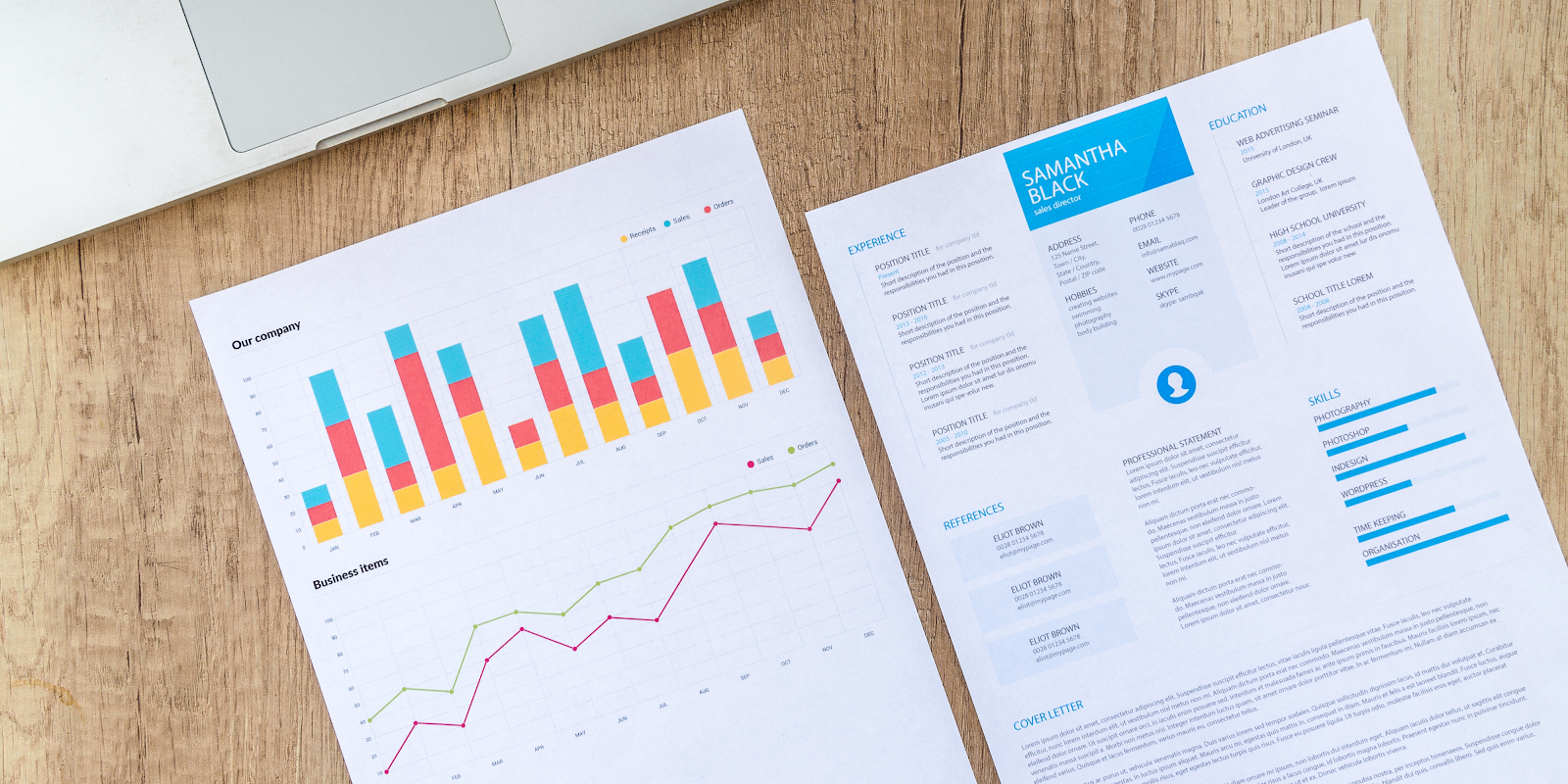 If you're going after more visually specific roles such as front-end developer or UI/UX designer, then the aesthetic resume could be for you. Something we've already mentioned about the more aesthetic resumes is that the formatting might not translate to an ATS, so it could be helpful for you to have a text-only version on hand, too.
Another way to help ensure recruiters see the formatting and design elements added to a resume like this is to save it in a PDF format so that there is no conflict with the different programs that can be used to open resumes.
One of the biggest complaints with this type of resume is when the design choices interfere with the legibility of the resume. So, make sure everything is well organized and easy to read.
What Format and Type of Resume Will You Create?
We hope this overview can help you decide which direction you should go for creating your resume. I always like to tell Hackbrighters that having a few copies or different versions of your resume can come in handy if you're applying to a range of different positions. Don't be afraid to save copies and get opinions from your peers, mentors, Hackbright staff, or potentially reaching out to talent acquisition professionals or individuals who hold positions that you're interested in.
Interested in software engineering? Learn more.
Recommended Reading
Programming Languages: Popularity, Does It Matter?
Truths About Being a Software Engineer
Career Change: Is the Tech World Part of Your Future?